(Update: 10:55am, Nov 4, 2020)
I am closing this trade for now, in very small profit.
$BTC price did drop since my post of entry, but has now rebounded with some strength as well.
Given the ongoing US Elections also, coming price movements could be volatile / unpredictable.
I'll sit out for now, and look for a better new setup soon.
Most importantly, no losses taken.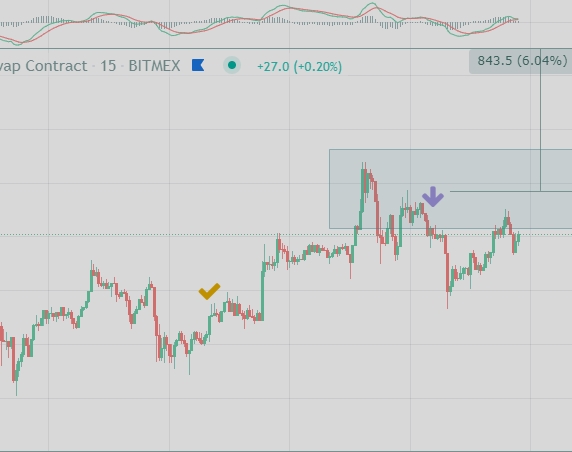 ---
A very hasty, first post, as I can't stay online much longer at the moment. (Sorry)
I'm just quickly updating you all, my Free Group Members, with my current considered trade position.
I believe that BTC may likely begin topping off around this price range of 13800-14000.
I see much more potential for larger downside, rather than larger up-side in the near-term.
This trade can be taken without too great of risk, by not using high leverage (or none-at all),
giving a large amount of run-way in case of any continuation or swift movement from Bitcoin above 14,000.
A wide ~5-6% stop-loss range (with a larger assumed downside reward), can be a good R:R setup at this time.
This is not "Trading Advice", just updating members with what I am personally considering, on limited time and analysis.