(Update: 9:01am, Dec 11, 2020)
This trade is going well so far. A fairly easy and safe trade this time.
I wasn't online to add more to my position before drop, but I got 60% of orders filled (3/5), which is decent.
I haven't had time to analyze next moves clearly, but for now, I am simply moving Stop-Loss near average entry, for a 99% chance that No Loss is taken in this trade.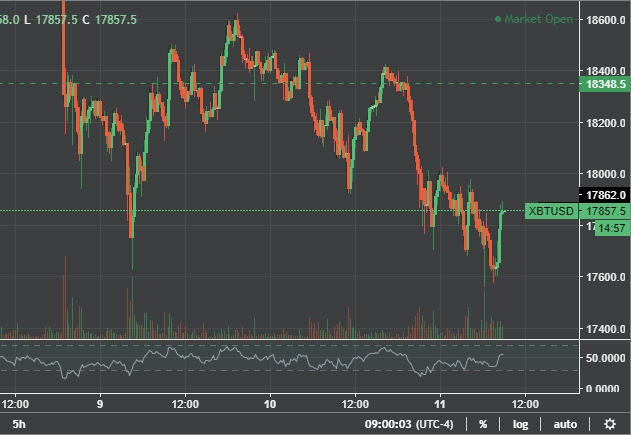 At a quick glance on BTC Charts:
I see some potential Overhead Resistance at ~18,300
I also see some notable Support Below at ~16,400 
---
Hello all!
I've just had a look at Crypto charts again (wasn't able to monitor much over the past weeks).
BTC does now show more clear signs of slowing down and topping-out, from this very long, steady, upward movement of the past months.
I've now placed some BTC Shorts, around the 18,300 – 18,700 ranges.
(All assets for this trade are NOT sitting out open on market. I lay some orders, let them get filled while I observe price, before deciding whether or not to add more to the trade, based on if the trade appears to be going as planned.)
Stop-loss is wide to start, above 19,100 BTC range (proportional to sitting orders), and I will tighten as price develops, and I add more orders to trade (or remove).
I'll try to revisit today, to update better, also with chart.
NOTE: For me, "Shorting" is mostly to "Protect Devaluation of my Assets".
So during this long up, while we have limited info in "Uncharted Territory", plus more importantly, I'm limited on time to analyze,
I simply sit out of trading, until some structure begins shaping up more clearly.
While BTC has been going up in price, so has my assets been rising in value (since I am holding in BTC / XBT).