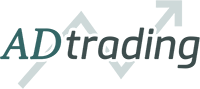 As a high-level pro trader, Andrew currently maintains a
+90% Win rate.
Accuracy is verifiable, as every call/analysis ever made is public & never deleted. All calls given via this private platform will also be posted publicly, after trade, to maintain transparency.
Get constant Market Updates, Charts & Targets, on Bitcoin & Altcoins, from one of the best in the industry.
Learn & improve as a trader, by studying our shared techniques, methods & educational articles.
We expect that anyone who follows our methods & analysis correctly, would see their assets grow faster & more consistently than before.
1) Becoming a Member is currently FREE.
2) Applicants will be accepted as Members in the priority of:
• Most Engaged Followers
• Early Applications
3) There will be a limit on the number of accepted applicants.
By submitting this application form, you agree that we, "ADtrading", have permission to contact regarding this service.
Your submitted information will NOT be sold or used for SPAM.
We at ADtrading are NOT Financial Advisers.
We share Technical Analysis & Educational material.